We 'bout to try somethin' new.
Let's talk about things I know humorously little about: Sports
Sounds educational, amiright?
Sports: 
From an   o u t s i d e r 's   perspective
Side note: If you don't know much about sports…don't learn from me. This is a joke and is (at least mostly) inaccurate. 🙂
Let us begin. 
Basketball: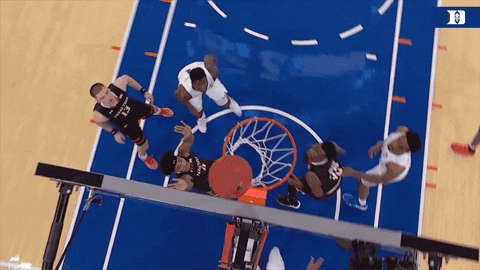 Main Point: Get the ball to the other team as creatively as possible.
How It Works: You run across the court in costume and try to throw the ball to the other team by bouncing it off something called a hoop-pole (which is connected to a rope-net). If the other team catches it on the bounce (off of the hoop-pole), then the team that threw it at the hoop-pole gets a point.
The Highlights: In 1914, a young Michael Jackson won the NLSSH (National Les' Shoot Some Hoops) championship at the tender age of 5.
The Lowlights: Anytime the team that's supposed to catch the ball from the hoop-pole strategy doesn't. It doesn't go well for anyone.
Baseball:
Main Point: Hit the ball out of the playing arena.
How It Works: You grab the line (a vertical, cone-esque piece of wood used to hit the ball) and wait for your turn to hit the ball outside the arena. Try to use as many lines at a time as possible.
The Highlights: In 2075, Mr. Junior Ritchie hit the ball so far that it touched an alien on Mars. (The alien recovered shortly after.)
The Lowlights: The food served at baseball games–generally undercooked steak and cold leaves of spinach.
Football:
Main Point: Make a human pile
How It Works: You run around a large outdoor area (measured in inches) and hit each other with an oval-cake-shaped leathery thing. You want to throw the leathery thing while jumping onto someone else, as well as to catch the leathery thing while running into someone else.
The Highlights: When the entire team ends up in a pile. So inspiring.
The Lowlights: When the players throw the leathery thing through this fork-shaped goal. Just wasting time! Ugh. 
Wrestling:
Main Point: Draw art on the ground with your body
How It Works: Two people step onto the human-sized art palette, which is below their feet. The timer starts, and the two draw invisible art on the floor as creatively as they can. They often get in each other's way.
The Highlights: When the art floor got sold for $1.5 billion in 2008.
The Lowlights: When the best art that came out of a 40-minute match was a stick man grimacing. It was a little disappointing. 
I hope that was entertaining…I entertained myself, so that's something. 😉
Praise God for senses of humor! He sure has one.
What's your favorite sport, and what's the worst definition of it?